Everyone at Schmeling Construction Co. is involved and committed to safety. We believe that all accidents are preventable through implementation of effective Safety and Health Control policies and programs. Accident prevention is good business. Schmeling Construction Co. has the best Experience Modification Rating (EMR) in the region and always complies with all safety and health regulations applicable to the course and scope of operations.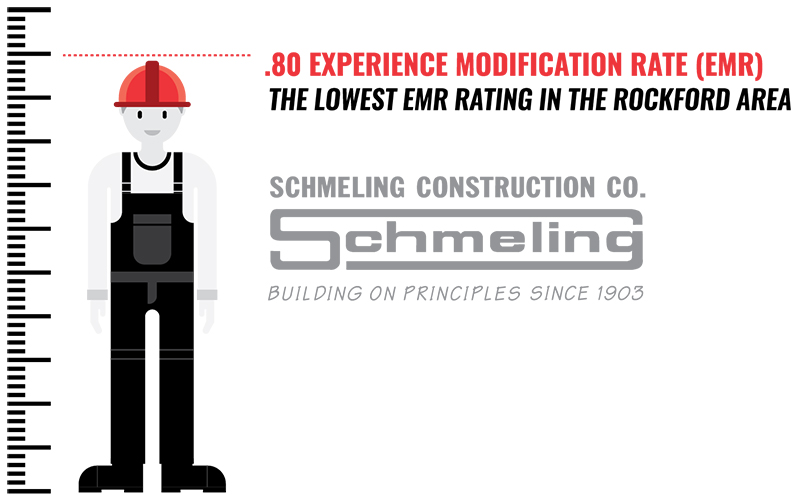 Statement of Policy
Schmeling Construction Co. recognizes that our people drive the business. As the most critical resource, employees will be safeguarded through training, provision of appropriate work surroundings and procedures that foster protection of health and safety. No duty, no matter what its' perceived result, will be deemed more important than employee health and safety.
We will be happy to submit copies of our safety program to any interested parties upon request.
Our Policy Includes
Statement of policy
Assignment of responsibility
Employee safety rules
Safety inspection form
Accident investigation form
Drug and alcohol program, (CDL addendum also)
Sexual harassment policy
Hazard communication program